How to Find Remote Jobs in Europe - 2022
How to find remote jobs in Europe and which country to work from, in 2022.
Gone are the days when people had to rummage through classified ads and an endless number of company websites in hopes of finding their next job opportunity. Nowadays, most people hop on job boards and employment websites to find work. However, it's important to familiarize yourself with the sites since a lot of them are either a pain to use, limit the number of jobs you can apply for, or take a significant chunk of your pay in fees.
Remote Jobs in Europe are a safer choice for a lot of job seekers, as it allows for greater mobility among Europe, especially for weekend getaways and a longer vacation.
Why Remote Jobs Are Better
Working remotely comes with a lot of upsides since it frees you from a lot of the limitations that come with on-site work. Here are a few things you can look forward to:
Better Productivity
Since you are no longer subjected to the distractions commonly found in an office setting, like the chitter-chatter of talkative workmates or the incessant clacking of keyboards, you'll be able to focus better and be more productive on the task at hand. Also, a lot of people are simply more comfortable working alone, making remote jobs that much more attractive.
Remote Jobs Provide A More Flexible Work Schedule
Many people have other responsibilities to consider aside from their full-time employment, making it difficult to find a steady job that fits with their daily schedule. You might have a side job or business that you have to attend to or perhaps you're still working on your education.
While it doesn't apply to all remote jobs, certain employers give you the ability to dictate your own work schedule, leaving you with plenty of time to take care of your other duties. When applying, there are steps you can take to ensure your remote job application stands out.
Remote Jobs Cut Out The Commute Time
Your daily commute to work can take up a surprising chunk of your time, especially if you live in a city with terrible traffic. By working remotely, you can completely eliminate that travel time, saving you a few hours that are better spent on other activities. Plus, you'll save quite a bit of money that would have been spent on gas or public transportation.
What Are Some Types of Remote Jobs in Europe You Can Apply For?
With the rise of employment websites comes a significant increase in the number of people who are applying for remote jobs. Whether it's Europe or other parts of the world, people seem to be forgoing traditional office-type work in favor of remote employment. In case you're curious about the types of remote jobs out there, here are some popular ones:
Accountant. Accounting is another popular position for remote job seekers. They're responsible for an organization's financial planning and execution as well as keeping all of the company's financial documents in check. That being said, having a competent accountant is invaluable to a company, so the remuneration they receive is often quite impressive.
Customer Service Representative. Customer service representatives are tasked with assisting a company's customers or clients with all sorts of questions and concerns. This can be through phone, email, or even social media which has become increasingly popular as of late. While this position is most popular with people from developing countries on account of their lower rates, it's not uncommon to find customer service representatives from Europe.
Online Language Tutor. There is a near-endless supply of people around the globe who are eager to learn another language -- especially English -- but seeking out local tutors can be pricey and inconvenient. That's why online tutors have become so sought-after in recent years. Bear in mind, however, that some employers require a type of certification before they'll hire you.
Remote Software Engineering. Software Engineers probably belong in the group where companies tend to offer remote positions. This is particularly common in Germany and with a lot of startups and tech companies. A lot of Software Engineer jobs are either fully remote or hybrid with a day or two onsite.
Tips for Landing Your Remote Job Opportunity
There are a lot of things to consider before finally deciding that remote work is for you. After all, working from a remote setup is quite the departure from an in-office job, if that's what you're used to. These are some things to consider if you want to improve your chances of finding a remote job:
Be Mindful of the Company's Country and Time Zone
Not all companies that offer remote jobs give you complete freedom to choose your working hours. Certain jobs require you to pattern some of your work hours with the country the company is located in. This could be so that you can work alongside some of the in-office employees in real-time. Either way, make sure you read through the job description properly since it's usually stated there whether or not you have to adhere to a specific schedule.
Familiarize Yourself With the Remote Work Lifestyle
There's a wealth of articles and blog posts about remote culture and how companies have successfully adapted to this style of work. It's best that you brush up on the dos and don'ts of working remotely and get an idea about the accountability that this kind of work entails. That way, you'll have more to talk about when you're interviewed for a remote job listing.
How to Find Remote Jobs in Europe in 2021
There's no shortage of ways to find remote work in Europe or anywhere else for that matter. You just need to know where to look. If you are big on social media, there are lots of Facebook groups that you can join where employers regularly post job listings. You can also reach out to the other members of the group for tips on landing a job.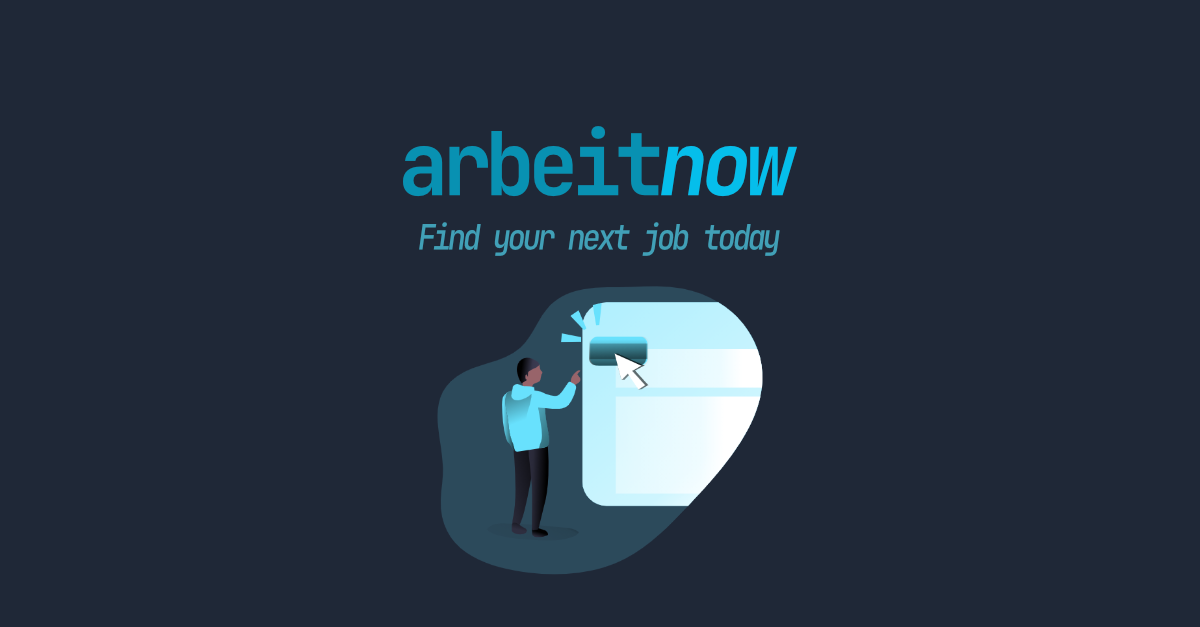 Another popular resource is remote job boards. These are websites where employers post job opportunities and job seekers can browse through those opportunities for something that fits their skillset.
There are lots of remote job boards out there, but few provide you with the tools and resources necessary to give you the best chance at landing great employment. Arbeitnow, for example, offers a user-centric philosophy and streamlined website design that make searching for a remote job quicker and more effective.
To use it, all you have to do is navigate to the site, type in a job title or skill in the search bar, select your country of choice, and then let the website find a job for you.
Best Countries to Work Remotely in Europe
The internet speed and latency provided by the internet service providers in a specific country or city play a large role in what makes them viable for people looking to work remotely. Obviously, communications will primarily be done online, so you'll want to make sure that you'll have access to a stable and reliable internet connection.
Here's a list of the top 10 countries in Europe in terms of internet speed:
Conversely, here are five European countries with the slowest speeds:

Source: https://nomadnotmad.com/here-are-the-countries-with-the-fastest-internet-speed-in-europe-and-slowest-internet-too/
Of course, internet quality isn't the only thing you should consider when choosing a country to work from. You should also think about how safe the country or city is and the level of education it can provide, in case you're planning on bringing your kids along.
Are You Ready to Find Your Perfect Remote Job?
Finding a remote job opportunity has become easier than ever before and if you think you're ready to take the leap, you can start by updating your resume, brainstorming the kind of work you plan on doing, and figuring out the number of working hours you'd like to put in on a daily or weekly basis.
Once you're all set, you can log onto a first-rate remote job board like Arbeitnow and start looking for a position that checks all your boxes. That way, you can finally experience the freedom and benefits that remote workers have been raving about this whole time.