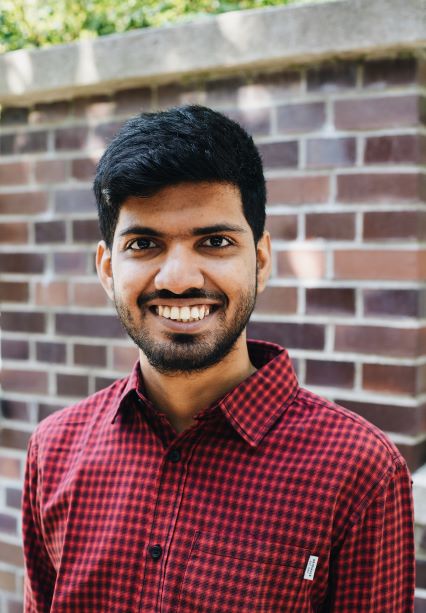 I'm Adithya Srinivasan. In 2018, I moved from India to Berlin, Germany to work as a Software Engineer. When I first moved here, the amount of bureaucracy left me confused and often frustrated by. This starts from finding an apartment, registration (Anmeldung), getting your work visa sorted, etc.
Why I built a job board
Couple of years later, I decided to find a new job. When I used job boards, I was generally dissatisfied with how slow, clunky they were; often with annoying popups asking you to register an account. As a Software Engineer, I decided to solve a problem of mine with the skills that I had.
In a couple of weeks, I had the initial version of the job board working, and I decided to make it online. I chose the name Arbeitnow (Arbeit in German means work) and published it. In April 2021, I found my next job in Berlin through Arbeitnow. With lots of people finding their jobs, it is mentioned as one of the best free job boards in 2022.
I run Arbeitnow in addition to my full-time job. I built it based on what would have helped me in 2018 or 2020. A job board that provides jobs
Now I write guides on how to live in Germany, navigate through bureaucracy on the blog. I build tools to make my life easier like the Salary Calculator to give you (and me) an idea of how much you can earn in Germany.
If you're curious about more, follow me on social media, or write me an email.
This is from an interview I did with Feather.
What is Arbeitnow?

Arbeitnow is a job platform that allows people to search for relevant positions with keywords and also specific requirements like a 4 day work week or the possibility to work remotely. The website was created by Adithya after he decided to change positions and then faced a wall of different job boards that required him to give mounds of personal data in order to even search for what he needed.

The problem wasn't just creating one profile but having to update and curate his profiles in multiple different places, which were required before even applying. Because he already worked as a software engineer and many employers asked for a project during the application process, Adithya decided it was time to create the job platform he needed: Arbeitnow.



What does Arbeitnow do differently?

The website is simple. You can search for a keyword in your job title like "software" and see all jobs with that keyword, or you can even search for specific positions like "backend developer." You'll see a list of all current jobs as well as tags like "IT," "Full-Time," "Mid-Senior," and others. These tags are clickable, so you can easily click on the tags to see jobs that not only match your keyword but the tag as well.

Over the years of keeping Arbeitnow as a side project, Adithya not only found a job, but he has been able to partner with several other well-known employment platforms to offer automatically integrated job postings that appear cross-platform. He even has his API listed online, so anyone can set it up!