Just like I require a tourist visa to visit the UK, I need one to visit the US as well. In this article, I will share my experience of how I applied and successfully got the US tourist visa (B1/B2) in Berlin, Germany.
Documents required
Your passport (which I recently renewed in Berlin)

Your residence permit (a blue card or a permanent residence card, etc)

Financial proof

I used a proof of employment (Arbeitsbescheinigung) from my employer which provided information such as my full name, job title, how long I have been working there and my gross salary (during the appointment, they did not want me to submit the hard copy)

Bank statements would work too (I did not use this)

Your completed US visa application (form DS-160) from this website and you can read all about the tourist visa here

One (1) 2"x2" (5cmx5cm) photograph taken within the last 6 months (during the application, they asked when the photo was taken)
Booking a tourist visa appointment
Once you have filled the application form, you have to create an account here.

To book an appointment, you have to pay a fee of around 175€. You can find the list of fees here.

Once you have paid, you can try to find an appointment slot. For me, the next available appointment was in 2 months.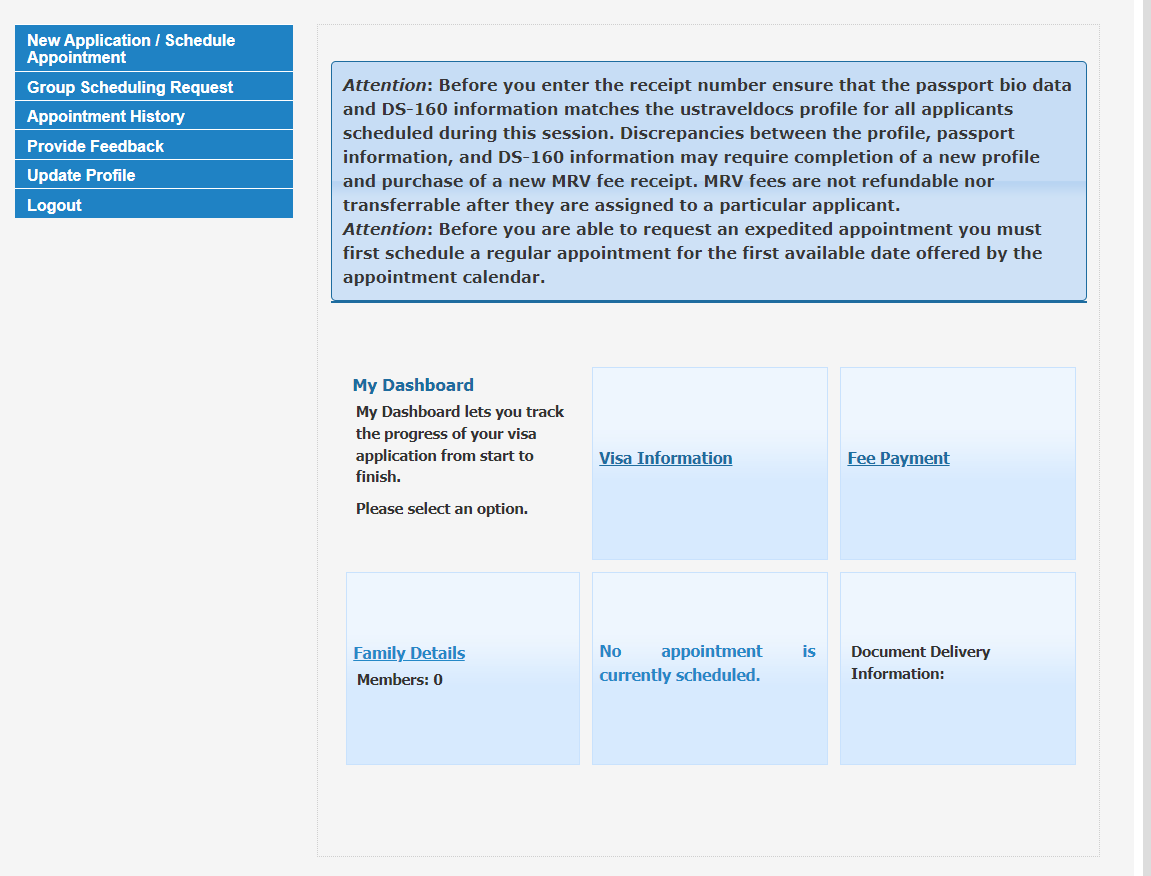 US Visa Appointment screen
To book an appointment:

Click on "New Application / Schedule Appointment" and choose "Nonimmigrant Visa"

You are provided with an option to choose Berlin, Frankfurt or Munich

Please select a visa category that applies to you - choose B1/B2 visa

Then choose "B1 - VISITOR FOR BUSINESS" as the visa class

Enter your passport and address details when asked

Are you a German citizen or a resident of Germany? (Do you have a German Passport or an Aufenthaltstitel / Meldebescheinigung?)
Choose yes if you live in Germany

Say yes if you are also physically present in Germany

Then choose pickup or delivery of your passport after your visa appointment. I chose a Mail Box that was convenient for me.

Then choose a date / time that is available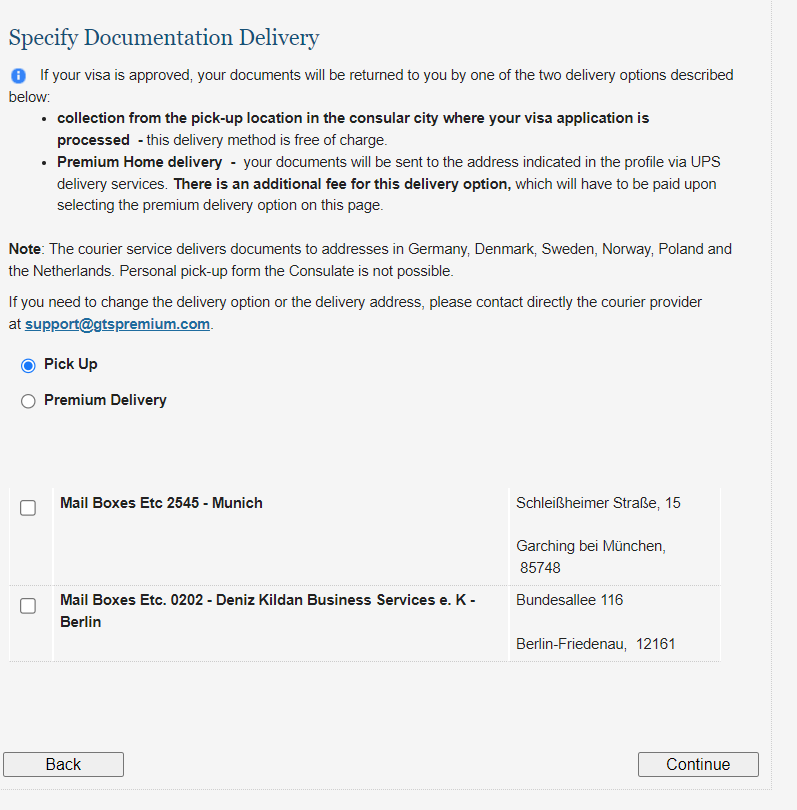 US Visa Pickup in Germany
Day of visa appointment
I took my passport, residence permit, the photograph for the visa and proof of employment. I also took a printout of the appointment confirmation.

I had to go to the US Consulate Services in Clayallee

After your appointment was confirmed, there was an email that had a list of things that were allowed for you to take into the consulate. Essentially, you can only take your documents. No phones, electronics, metallic objects were allowed.

I saw a lot of people turned away at the entrance of the consulate by security because they had a back pack, a phone, wallet, keys, etc.

I left my backpack in a Späti at the U-Bahn for a fee of 5€. The guy spoke both English & German.

At the consulate, I had to stand in a queue to be allowed inside. Even though I & all others had an appointment slot, we had to queue and it took around 1 hour past the appointment slot to be allowed inside.

Passed a security check and then went inside to another room where we lined up again.

There were three slots or lines I had to go through:

First one was where I showed them my passport, they verified it that I had the appointment and had to submit my passport

Second one was where I had to provide them my photograph and they asked when it was taken

Third one was where they asked for purpose of my visit (tourism), what I do in Germany (work) and then they told me that my visa was approved

I asked them how long it takes for processing and they said I should be able to collect my passport in 2 weeks
Picking up my passport
10 days later, I received an email from the consulate that my passport has been dispatched and that I can pick it up at the pickup address that I chose

I chose the mailboxes place and I went there with my residence permit card

They verified it was me and handed me my passport