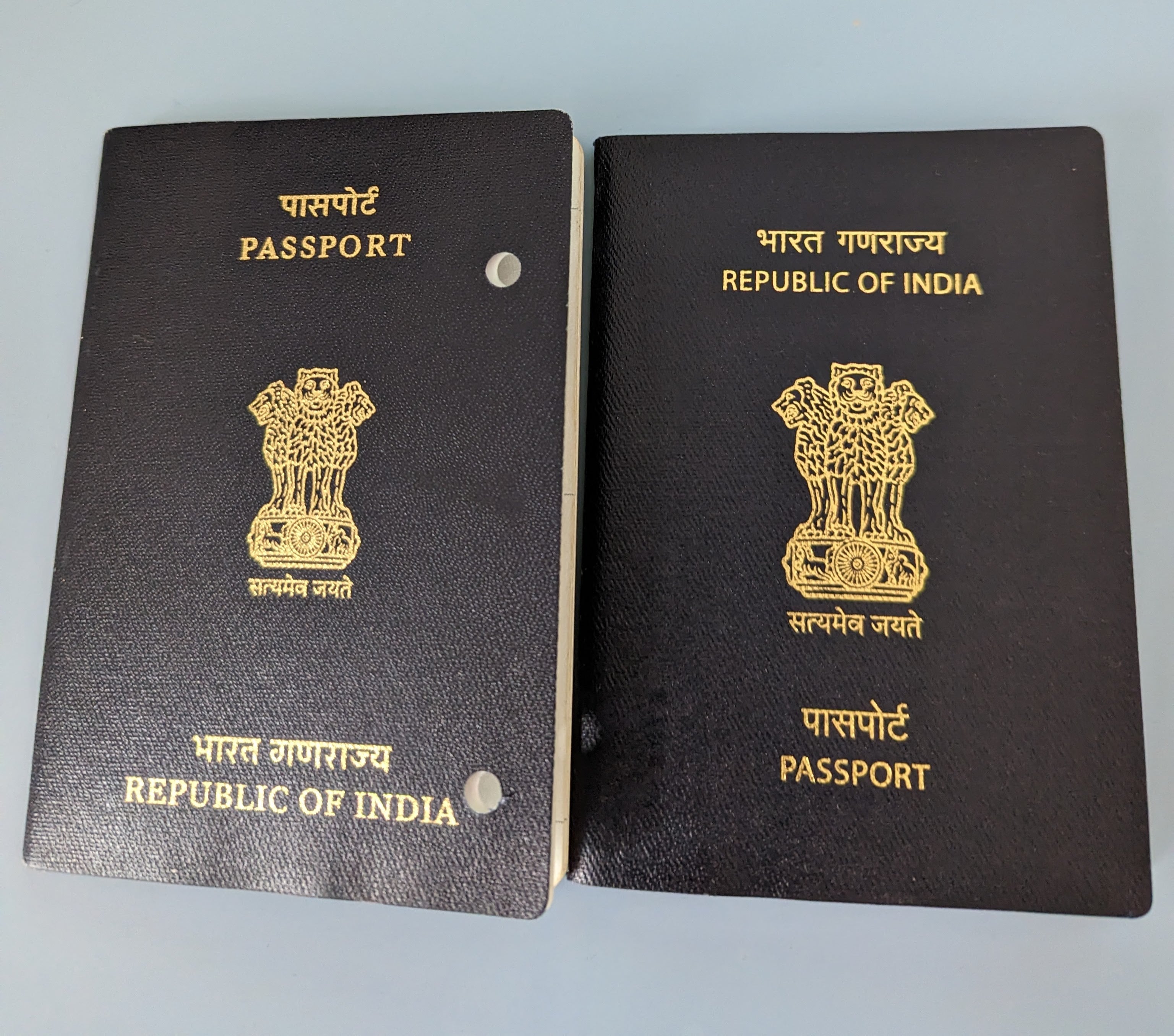 My old Indian passport on left and new one on the right
My Indian passport expires in 2023, which means that my permanent residence (Niederlassungserlaubnis) also expires at that time. Here is how I managed to renew my passport in Berlin, Germany. After extending my passport, I also got my permanent residence extended in Berlin.
Timeline
14.03.2023: Went to the Indian embassy in Tiergarten without an appointment, showed my passport at the entrance to security and walked in. In the office upstairs, there is a number that generates waiting numbers for service but I didn't need it. I lined up in the queue and was called soon after

20.03.2023: On the application portal, I could track the application and the status was "Passport is printed and will be delivered shortly"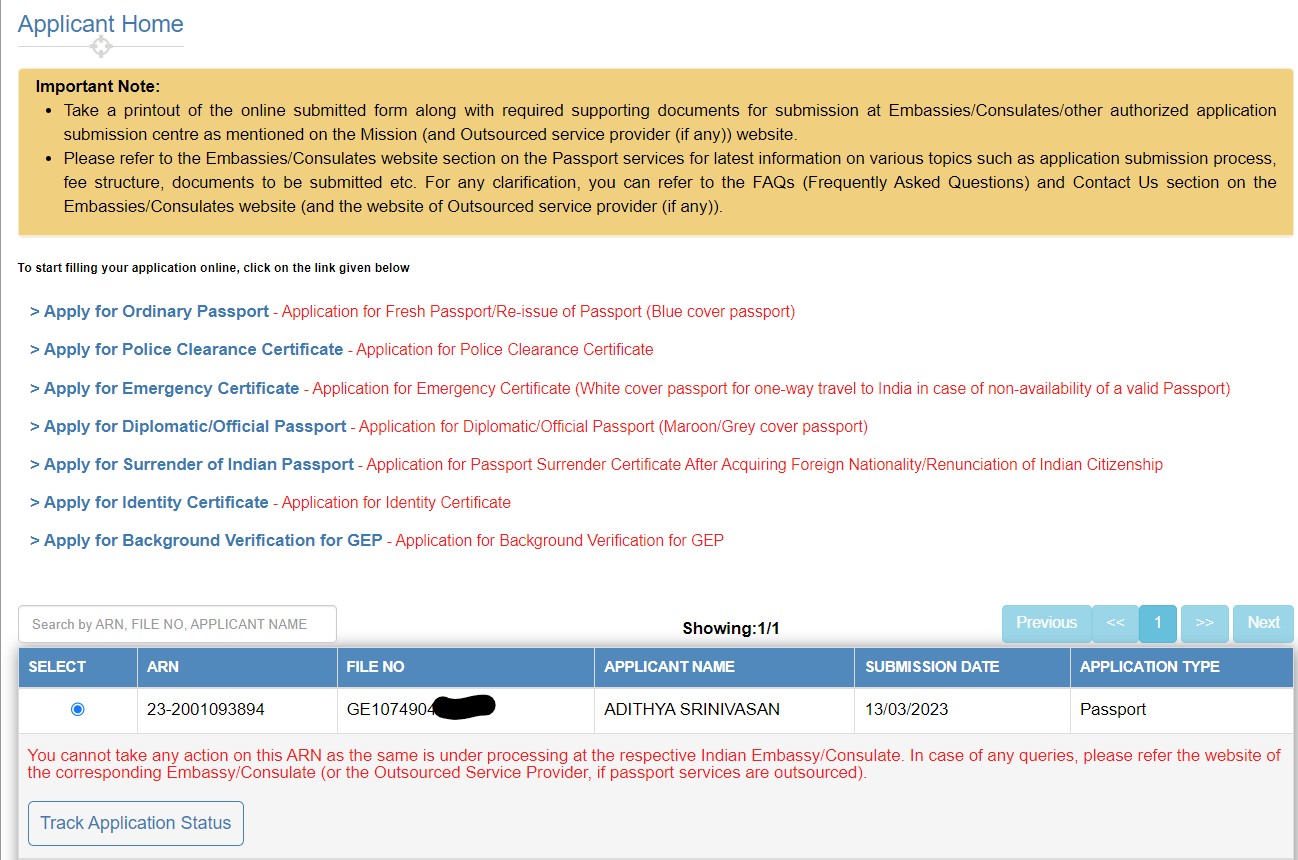 23.03.2023: Status updated to "Your passport has been printed and being forwarded to Embassy/Consulate. The Embassy/Consulate will contact you once they receive the passport for dispatch."

28.03.2023: I received an email saying that the passport is ready for pick up. Opening hours between 16:00 to 17:00 on working days
How to apply for renewal
Go to the application portal for the embassy, create an account and login.

Choose "Apply for Ordinary Passport" and select passport type, number pages and type of application (Normal or Tatkal). Choose "Renewal" and "Validity expired within 3 years / due to expire"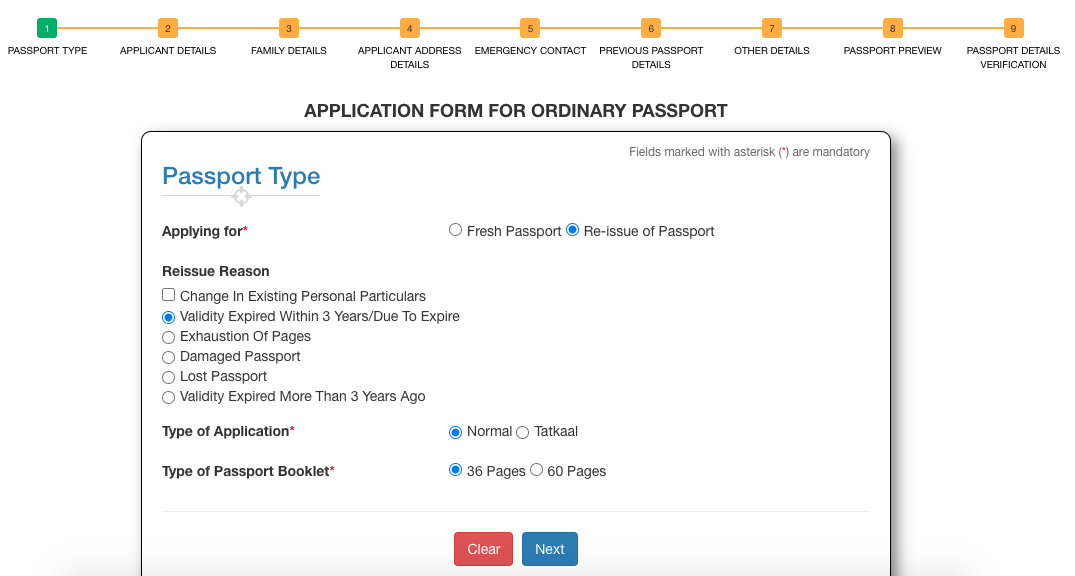 Fill up the form, save and then print it out

I took my old passport, two 5x5 cm photos, the application form, a copy of my residence permit

I paid a fee of 62€ in cash at the office counter and got a receipt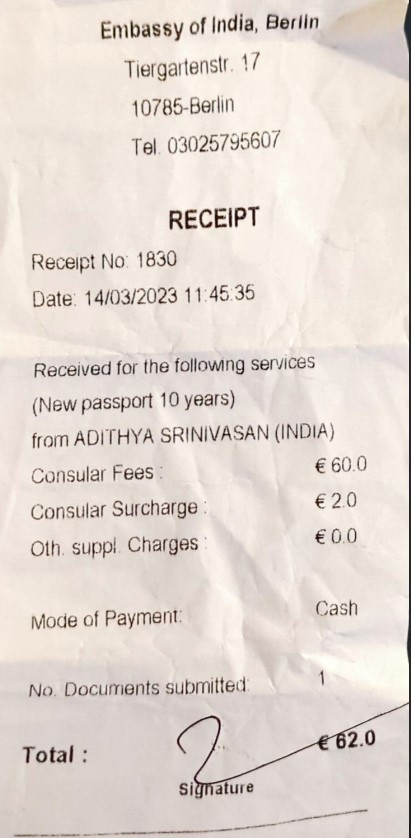 For the photos, I took them at Foto Kotti. You can tell them it's for Indian passport and they know the dimensions.
For your common questions, read the FAQ here on the Berlin website or the Frankfurt website. I found this experience really useful on MyJDR blog and it helped a lot.
Note:
The website mentions that you need a self addressed C5 envelope with a stamp for 4,25€. If you want your passport delivered to your home, you can get this. If not, you can pick it up in person.
---
When picking up your passport, I needed my old passport and went to the counter (no waiting numbers again). I told them the date of issue (was present on the email) and they gave me my new passport. I verified the information and then they punched holes on my old passport. It also has a stamp saying "CANCELLED".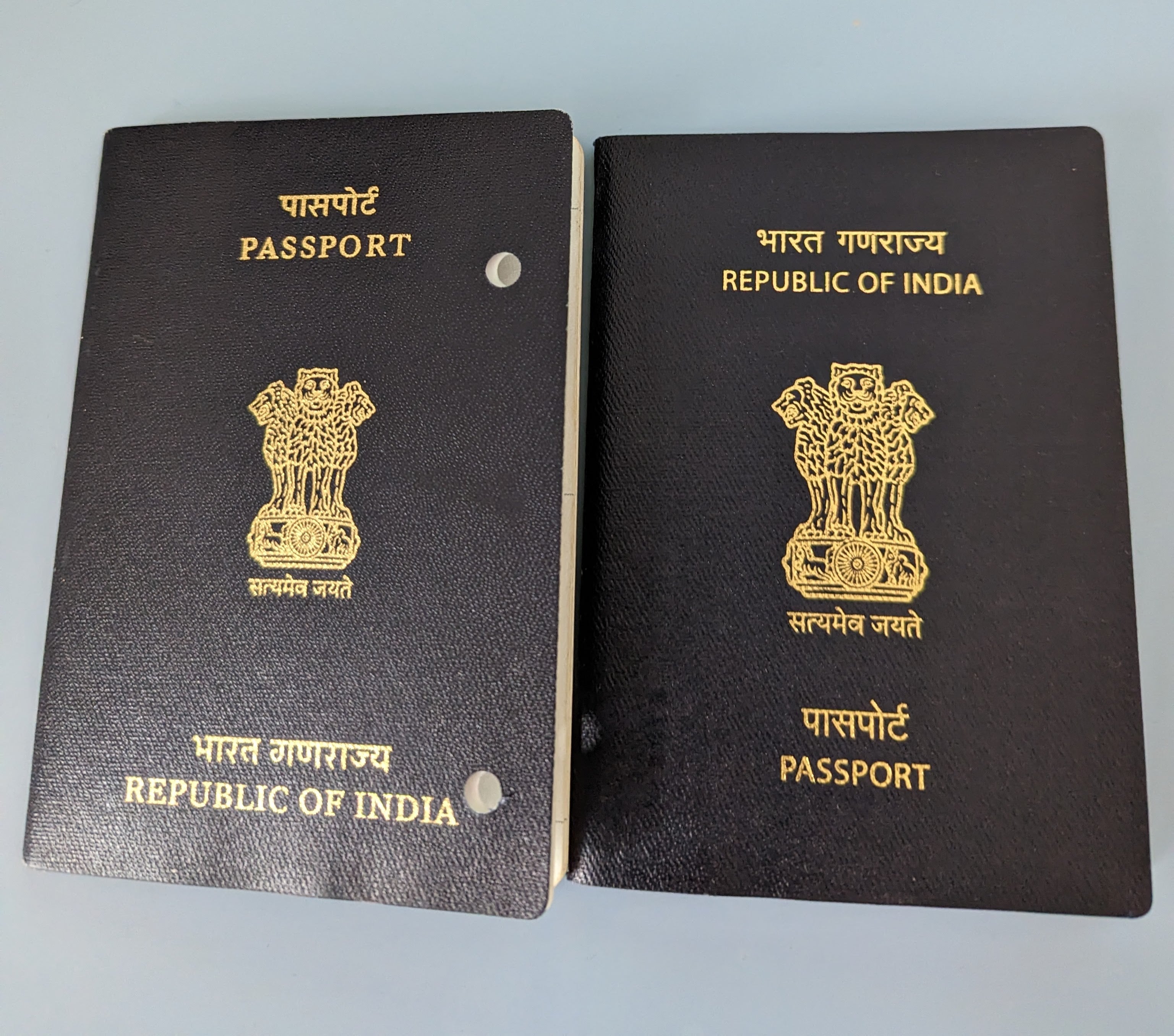 My old passport on the left and my new passport on the right