You watch videos on Youtube about Germany, how exciting things are, how good it can be for your career & work life balance, the idea of a social security and that health coverage does not bankrupt you. You finally make the move and one day, you ask your friend: "Hey, how do I make an appointment at the Ausländerbehörde?". Your friend sighs and says that your best chance is to send a fax instead of letters or emails. You wonder if that's yet another German word that you do not know. You ask them to repeat. They say fax again. You are confused and you wonder if you woke up in the 19th century.
This is the gist of a lot of people's experience when they hear that they have to send a fax in Germany. Unfortunately, fax is still heavily used for communication. In fact, over 80% of German companies still use fax machines. I'm happy that I didn't have to use a pigeon.
Is fax still used in Germany?
Yes. Almost every business that I interact with has a fax number (faxnummer). Which means that all of these business have a fax machine in their office, waiting for it to beep loud and someone picks up that fresh piece of paper. Luckily for us, fax is not used for private communication.
Fax is extremely popular among businesses themselves; which means you & I can make use of it as well. Emails are not considered official form of communication, they leave no paper trace and Germans love papers. Faxes on the other hand are an officially valid document, which leave a trace and can be authenticated; like a signature on your contract.
What do I use faxes for?
I send faxes for almost everything now. Any time I need to send a letter, I look for the business' fax number on their website's imprint / address / contact page or the letter they sent me. In the past 6 months, I have sent faxes to:
Charité (arranging an appointment)

Vattenfall (for changes in my electricity contract)

Einbürgerungsamt (to ask about the process for citizenship; I send faxes, where's my German citizenship?!)

Previous landlord (asking them for my apartment deposit (Kaution))
You can also use it to resign your job in Germany, it's an accepted form of communication.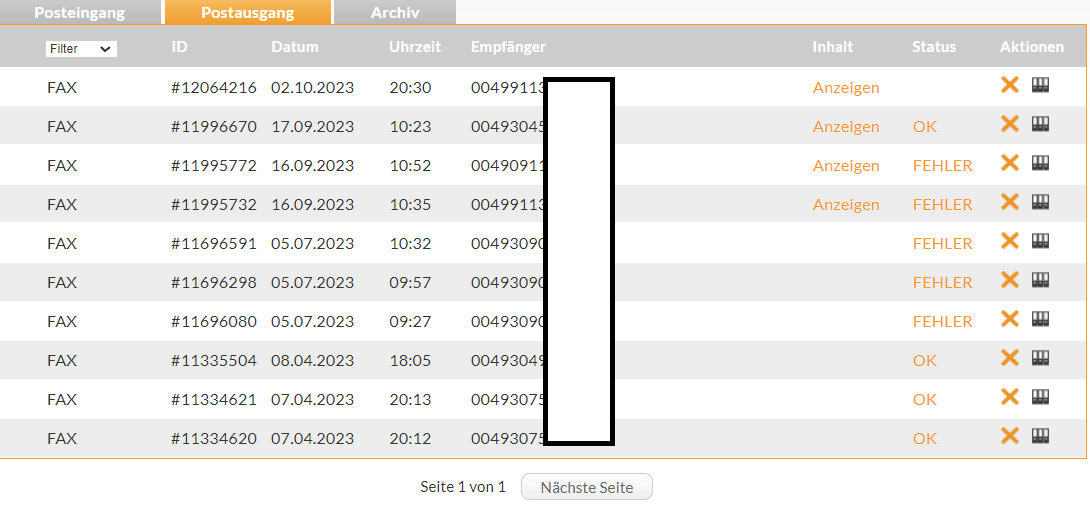 List of faxes I sent
At the doctor's office, if you don't have your health insurance card, you can contact your health insurance provider (Krankenversicherung) and they will send your proof of health insurance to your doctor's office by fax. If you don't believe me, try it out.
How to send faxes in Germany online?
Luckily, you don't need a fax machine. When I wanted to use faxes, I researched a bit and I chose to use Simple Fax (no paid promotion). They are cheap and I like their platform. Their interface is in German though.
To start off with, you need:
An account

Top up your account. When I did it, the minimum was 5€. Each page of fax costs around 7 cents, so this should last a long time. It is cheaper than sending a letter too, which costs from 85 cents and you don't have to leave your desk or couch!

Receiver's fax number

A PDF, TXT, DOC or image file to upload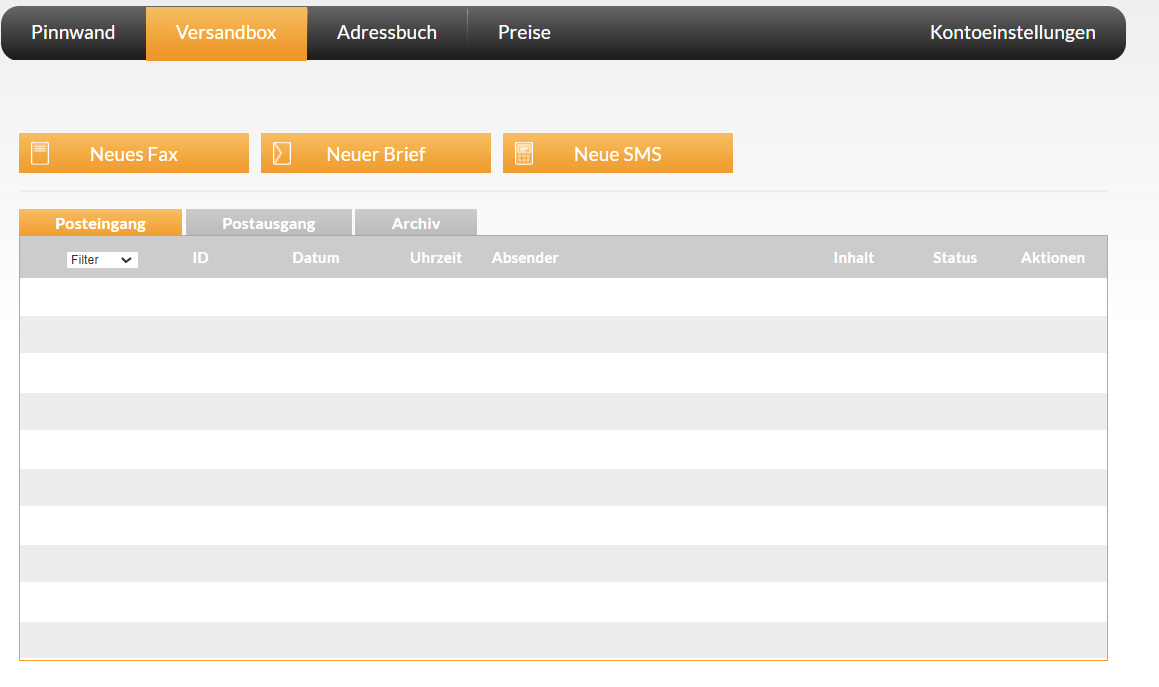 Choose "New fax"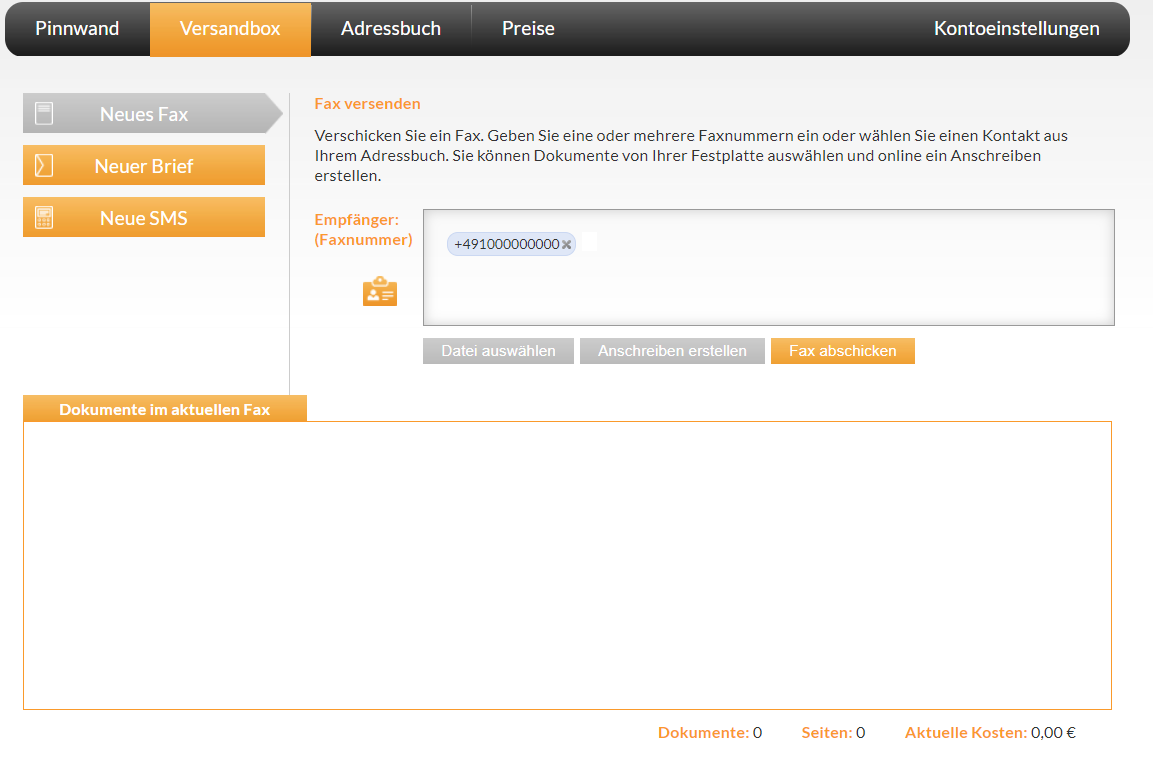 Enter the receipient's number and choose a file
Choose "Datei auswählen" to pick a file you want to upload. This is usually your document that you want to send, which can be the same as what you would write on a letter.

Click on "fax abschicken" to send.
You are done! Only thing you want to watch out for is that sometimes faxes are not delivered. It happens when the receiver's machine is switched off, is busy or out of order. Simple Fax sends me a notification of confirmation of delivery or failure of delivery. If it fails, I try a day later or so and usually works out.

Fax sent successfully
If you choose to send a fax and it works out for you, please drop me a line and mgake my day!